You may have seen someone who likes to eat a lot but is still thin. This could indicate that they have 

a fast metabolism

. However, certain medical conditions make you not gain weight even though you have eaten a lot.
The cause of a thin body even though you have eaten a lot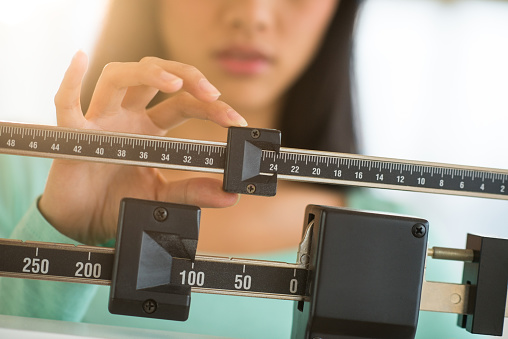 People who eat a lot but stay thin may have certain dietary habits, habits, or medical conditions that affect their weight. Below are some of the factors that could be the cause.
1. Wrong choice of food
The main principle in gaining weight is to increase the intake of energy (calories) that enter the body. So, try to pay attention to the type of food consumed daily. It could be that the number of calories is not enough to gain weight.
To gain weight in a healthy way, choose foods that are rich in complex carbohydrates, protein, and healthy fats. Avoid high-calorie foods that are poor in nutrients, such as junk food and instant food.
2. Irregular portions and meal times
Inadequate food portions and irregular eating habits also affect body weight. In fact, this is one of the main reasons why many people have eaten quite a lot and yet remain thin.
Try to eat a balanced portion of nutrition at regular hours. If you are not used to eating three large meals a day, try changing your meal times to 4-5 times a day with smaller portions.
3. Exercising excessively
Exercise burns the calories you get from food. At a reasonable level, exercise will balance the incoming calories. However, excessive exercise routines can actually deplete the calorie reserves in your body.
If the number of calories burned is more than the calories you get from food, this can actually lead to weight loss. So, if you have eaten a lot but are still thin, excessive exercise could be the cause.
4. Stress
There are people who have eaten a lot, but are thin with a distended stomach . One of the causes is high levels of the hormone cortisol in the blood. Cortisol is a hormone released by the adrenal glands when the body is under stress.
Cortisol affects blood sugar levels, metabolism, and other mechanisms in the body that make you alert to threats. Unfortunately, this hormone also encourages the maturation of bad fat cells that trigger the accumulation of belly fat .
5. Malnutrition
Some people who eat a lot but remain thin may be malnourished . This is a condition when a person is deficient in a nutrient. Types of nutrients that are lacking may be carbohydrates, proteins, fats, vitamins, or minerals.
A person can experience malnutrition as a result of an unhealthy diet, indigestion, or as a result of an operation. In addition to causing a thin body, complications of malnutrition can also affect the muscles, immune system , kidneys, and others.
6. Disorders of the thyroid gland
The thyroid gland produces the hormone thyroxine, which is important in metabolism and weight regulation. This function can be disrupted if you have problems with your thyroid gland, especially if you have an overactive thyroid gland, aka hyperthyroidism .
Hyperthyroidism causes excessive thyroid hormone production so that the bodys metabolic rate is disrupted. The most visible impact is that people with hyperthyroidism may have eaten quite a lot, but their bodies are still thin.
7. Depression
Its not just physical problems that make you lose weight and stay at that number. Mental health disorders such as depression and anxiety can also make it difficult to gain weight.
When you are depressed, your body goes through many changes. For example, there are hormonal changes that make you have no appetite. Metabolic rate may also change so you dont gain weight.
8. Chronic disease
In some cases, people who eat a lot but stay thin may have a chronic disease. Below are some health problems that may be the cause.
Tumor or cancer.
Difficulty swallowing (dysphagia).
Diabetes mellitus.
Liver , heart, kidney, or lung disease.
Long-term inflammatory conditions, such as rheumatoid arthritis or lupus.
Problems with teeth and mouth.
Digestive disorders, such as peptic ulcers, celiac disease , and inflammatory bowel disease.

Viral, bacterial, or parasitic infections, such as 

HIV and AIDS 

, tuberculosis, and diarrhea.

Dementia makes it difficult for patients to convey their food needs.
How to gain weight in a healthy way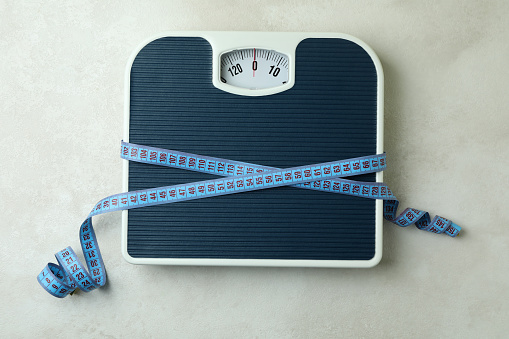 Like obesity, being underweight can increase the risk of a number of health problems. In order to prevent disease due to underweight, here are some tips you can do.
1. Eat regularly
If you have been eating a lot but are still thin, you should change your strategy to gain weight. Instead of eating large amounts, try to eat regularly to meet your daily calorie needs .
2. Choose nutrient-dense foods
Finding high-calorie foods is easy, but do these foods have the nutrients your body needs? To gain weight, color your daily menu with food sources of protein , carbohydrates, fats, vitamins, and minerals.
3. Prepare healthy snacks
Healthy snacks will contribute extra calories to help you gain weight. Examples of healthy snacks that you can consume between meals include bananas, avocados, peanut butter, nuts, cheese, and dried fruit.
4. Drink smoothies
People who eat a lot but stay thin need more calories. Avoid high-calorie sources of sugar such as soda or sugary drinks. Try healthier alternatives like smoothies made of fruits, vegetables, and whole grains.
5. Sports
You still need to exercise to gain weight. However, choose sports that can increase muscle mass. The type of exercise that is suitable for this purpose is resistance training , such as lifting weights.
Diet, habits, and medical conditions can affect a persons weight. Some of these factors can even make the body thin even though you often eat a lot. Once you know the cause, you can find the best solution to fix it.